The E-ZPass system is used widely used across the Midwestern and Eastern areas of the United States. The network is convenient for those who travel through tolled lanes regularly, as it allows them to drive through toll booths without stopping to pay in cash.
The system uses an antenna and a transponder attached to your vehicle to effectuate the payment instead.
As mentioned previously, a transponder is a device attached to your vehicle. It sends exchanges information with the antenna near the toll booth and pays for the toll during the process.
All of this is possible thanks to RFID technology.
Still, E-ZPass transponders aren't forever. Yes, they last a long time, but their battery will run out eventually, meaning you should either get a new one or "try to replace the battery."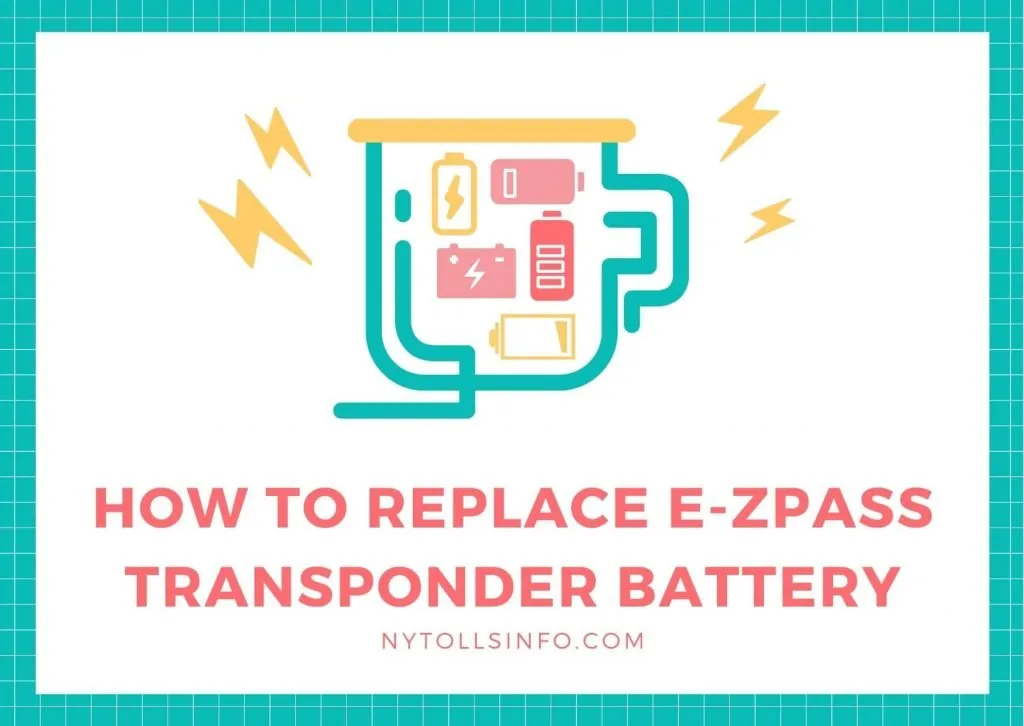 Please note it is impossible to replace the battery of an E-ZPass transponder.
All drivers facing E-ZPass battery issues must request a replacement as soon as possible at the nearest E-ZPass customer service center.
Depending on the state, you will be required to pay a replenishment fee that varies according to the location.
Where to return your E-ZPass and request a replacement
Malfunctioning batteries are amongst the most common problems regarding E-ZPass transponders. Still, there can be other reasons, such as fabric defects.
Whatever the reason is, you have many options when it comes to acquiring a replacement.
First, you can attend the customer service center of your location. After explaining your case, they will ask you to pay the replenishment fee, and your device will be handed to you immediately.
However, suppose you can't go to the customer service center and still need the replacement.
In that case, you can request a replacement via the correct website or phone call.
Upon contacting the correct E-ZPass entity, the new transponder will be sent to you within the next two weeks (or seven to ten business days).
It's not possible to change the battery of your E-ZPass transponder.
Many people face E-ZPass transponders problems every day. In all cases, you must contact your location's customer service center to have a replacement sent to you as soon as possible.
Malfunctioning batteries are common, as people don't realize the transponder's life is infinite.
My E-ZPass transponder is malfunctioning. Do I need to cancel it?
It is not necessary to cancel your E-ZPass account if your device malfunctions.
However, we recommend taking care of your tolls, as you may have been driving through E-ZPass lanes without paying for them if your device malfunctioned.
If this is your case, please go to your location's E-ZPass website (you can find a list here) to avoid a Toll Violation Notice sent to your mail.
There are options if it's already too late and you have been framed for not paying the E-ZPass tolls.
First-time offenders are granted a chance to pay for the toll and "leave with a warning." However, you must pay the toll's total price if something happens again.