When you're traveling with EZ Pass, you're traveling comfortably. This comfort doesn't mean that there won't be queries that customers might have.
EZ Pass customer service is available in 17 States to solve any problems and answer any questions you might have. The customer service platform is easy to access and responds promptly to any query.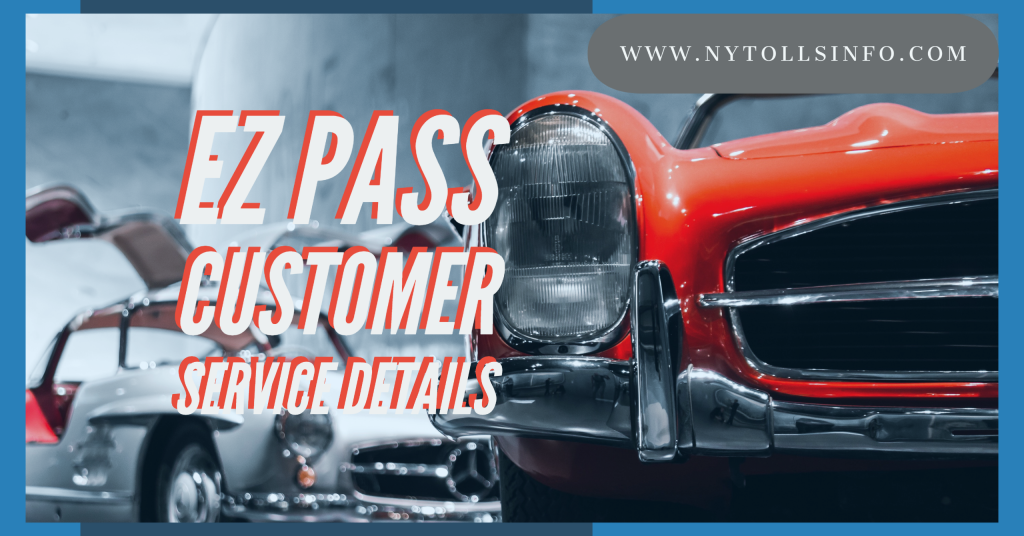 Customer service does not operate from a central location but is spread across the country. Every 17 states have separate details, websites, service centers, and email addresses.
If you're unsure which agency you need to use, the transponder has the details about your agency name. Remember to also keep your account number and PIN at the ready! 
EZ Pass Customer Service Details
E-Z Pass customer service is available in every form possible.
You can access customer support in physical outlets, through a phone call, an email, or directly through the website.
Each manner of customer support provides prompt solutions to any problems. Here's more about them!  
Kent County - Dover
22-24 West Loockerman Street
Dover, DE 19904

Monday - Friday 7 am - 7 pm
Saturday 8 am - 2 pm
Sunday - Closed

888.EZPassDE (888.397.2773)

762 South Goldenrod Road
Orlando, FL 32822

Monday through Friday
8 AM – 6 PM
Saturday
9 AM – 1 PM

(407) 823-7277
or 1-800-353-7277

2700 Ogden Avenue in Downers Grove, IL

weekdays 6 a.m. to 10 p.m. and weekends 8 a.m. to 5 p.m

800-UC-IPASS (800-824-7277)

3200 Cassopolis Street Elkhart, IN 46514

accounthelp@indianatollroad.org

400 East Main St., Ste. 102 ,
Louisville, KY 40202

8 a.m. – 6 p.m., Monday – Friday

Riverlink.inquiry@Riverlink.com

2360 Congress St, Portland, ME 04102

Monday through Friday, 8:00 AM to 5:00 PM

1-888-MTA-PASS (1-888-682-7277)

Monday – Friday: 7am – 6pm

27 Midstate Drive, Auburn, MA 01501

Open M-F 7am-7pm, Sat. 9am-1pm

customer.service@ezdrivema.com

Monday through Friday- 10:00AM to 6:00PM

Newark
375 McCarter Highway (Route 21)
Newark, NJ 07114

Camden
420 North 6th Street
Camden, NJ 08102

DRBA
Delaware Memorial Bridge Plaza
I-295 and New Castle Avenue
New Castle, DE 19720

Monday to Friday: 7:00am - 6:00pm

Monday to Friday: 8:00am - 6:00pm

Monday, Tuesday, Wednesday, Friday: 11:00am – 3:00pm
Thursday: 2:00pm – 6:00pm

1-888-AUTO-TOLL (1-888-288-6865)

1150 South Ave Ste 303, Staten Island, NY 10314

730 Mclean Ave, Yonkers, NY 10704

19-02 Whitestone Expy #101, Queens, NY 11357

Monday-Friday: 7am-7pm
Saturday: 8am-12pm

Monday-Friday: 9am-7pm
Saturday: 8am-12pm

Monday-Friday: 9am-7pm
Saturday: 8am-12pm

200 Sorrell Grove Church Road
Suite A
Morrisville, NC 27560

3034 Winston Ave.
Monroe, NC 28110

8015 W. W.T. Harris Blvd.
Charlotte, NC 28216

Monday-Friday, 9 a.m. to 5 p.m.
Saturday, 9 a.m. to 2 p.m.

(877) 7MY-PASS
(877) 769-7277

682 Prospect Street
Berea, Ohio 44017-2799

8:30 a.m. - 5:00 p.m. Monday through Friday

300 East Park Drive
Harrisburg, PA 17111

Monday through Friday 8:00 AM to 7:00 PM.

1 East Shore Road Jamestown, RI 02835

8:00 am – 6:00 pm Monday through Friday
8:00 am – 2:00 pm on Saturday

1-877-RI-EZPASS (1-877-743-9727)

Monday-Friday 8 a.m. - 5 p.m.
Saturday: 8 a.m - 12 p.m.

customerservice@ezpassva.com

WV Parkways Authority
PO Box 1469 Charleston, WV 25325-1469

customerservicecenter@wvturnpike.com
E-ZPass Phone Number 
E-Z Pass has a customer support number that you can call from 7 a.m. – 7 p.m. The customer service number is specific to the region you are calling from. You can visit the website to get the number and find the outlet closest to you.  
When you call the customer support number, you're met with someone who will listen to your queries. Phone calls are most helpful in receiving quick answers about problems that might come up.
Whether it's about your account, payments, or general troubleshooting, you will receive immediate information. The phone calls also allow a customer to provide feedback and explain a problem in detail.  
E-ZPass Email 
Each email address is also specific to the region and is available on the website.
An email can be used to provide feedback. A customer can submit more formal complaints or feedback using emails.
A customer who has lost their E-Z Pass or needs to request an application can do it over an email.  
E-ZPass Chat Support 
The website of your E-Z Pass location may have a live chatbox.
The function of the live chat box is similar to that of a phone call to customer support. A live chat box can answer general queries about the services and products and navigate the website.
The chat is easy to get the information you need quickly and without navigating the website. 
E-ZPass Physical Support Centers 
E-Z Pass has physical centers in every state in the United States. The centers are the perfect place to contact a customer representative directly.
The address for the service centers can be found on the website of E-Z Pass.  
Note: If you've not yet set up your PIN, it is pre-set as the last four digits of the driver's license number provided when registering.  
E-Z Pass has covered all the bases when it comes to communication. A quick phone call or email can handle any query or emergency.
While it does require your account number and PIN, the added security measure secures your information. 
Hi there! I'm Pavithra Vinoth, the proud owner of nytollsinfo.com. I'm just your everyday car enthusiast with a passion for sharing knowledge about tolls, solving car problems, exploring auto accessories, demystifying the world of car insurance and many more!