The E-ZPass system is used in seventeen states around the Midwestern and Eastern areas of the USA. One of these states is NY, known for its many plans and cheap tolls for residents.
Still, many people struggle to figure out how the system works, especially if they are new. For example, one of the most common doubts is related to transponders, as many people cannot tell where the validation code is.
What is the validation code for E-ZPass?
The validation code is necessary so that drivers can activate their devices. Without activation, their devices are useless, leaving them in the same position as if they didn't have a transponder.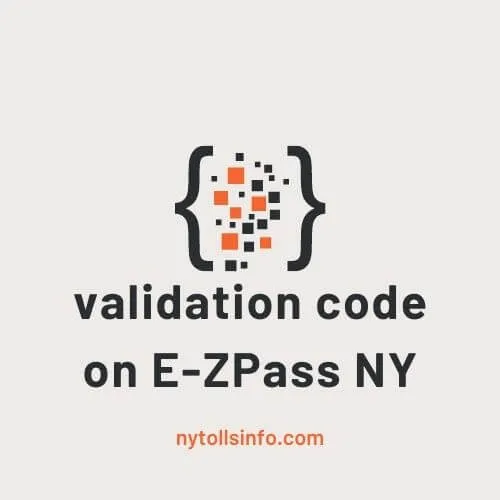 In these cases, you need to know that you can encounter the validation code assigned to your E-ZPass between the mounting strips the transponder has integrated on the back.
Where is the validation code on E-ZPass NY?
This isn't as complicated as you think. You can go to your preference's customer service center to get assistance.
Still, you can figure out your EZ Pass validation code at home by simply using your computer's calculator. This time, we will find the hexadecimal of your transponder' ID.
As we mentioned above, you can do this by using your computer's calculator. However, another easy way to figure out your validation code is by googling your E-ZPass ID in hexadecimal. The answer will contain numbers and letters, and the results will be valid at the correct website for E-ZPass.
Why is the validation code necessary?
Again, the validation code is necessary as it is one of the most crucial steps for you to activate your transponder.
You need to enter this code on the website while registering your tag. Also, this code has eight digits, and it is case-sensitive. Ensure you enter the correct information to avoid problems with it later.
I already activated my E-ZPass transponder. What is next?
Upon completing the tag registration process, you are required to wait from 24 to 48 hours. Then, your transponder will be activated, although this depends on the state.
Some states only take six hours to activate it, while others do it immediately. Still, the standard process takes up to two days to be completed.
If you usually go through tolled lanes in your state of residence, you will only have to wait around 24 hours to get your transponder working.
However, if you wish to travel long distances, you must wait 48 hours so the device works properly. Otherwise, you will face a toll evasion notice as the device isn't prepared to work correctly.
My device doesn't work after it has been activated.
If you still have problems while activating your device, the best thing you can do is get in touch with customer service to help you with your case as soon as possible.
You can contact the center in person, by calling, or via the website.