The E-ZPass system is widely used across the Midwestern and Eastern areas of the United States. As there are 17 states connected to the network, each one offers different discounts for the tolls.
Like Maryland, some offer you the devices (transponders) for free, and you are only required to pay a small fee in prepaid tolls.
There are many discounts available on all E-ZPass websites. However, Senior Discounts are not available for those outside New Jersey.
How much is the E-ZPass senior discount?
Senior discounts are available for citizens older than age 65. However, please note that, as of now, the senior discount is only available for New Jersey.
To apply for the discount, you must possess an active E-ZPass account in the said state. Upon receiving the discount, senior citizens can save 50% of what they usually pay in tolls as soon as the reduction is active.
According to the Delaware River Port Authority, senior citizens only pay $2.50 for tolls with the discount.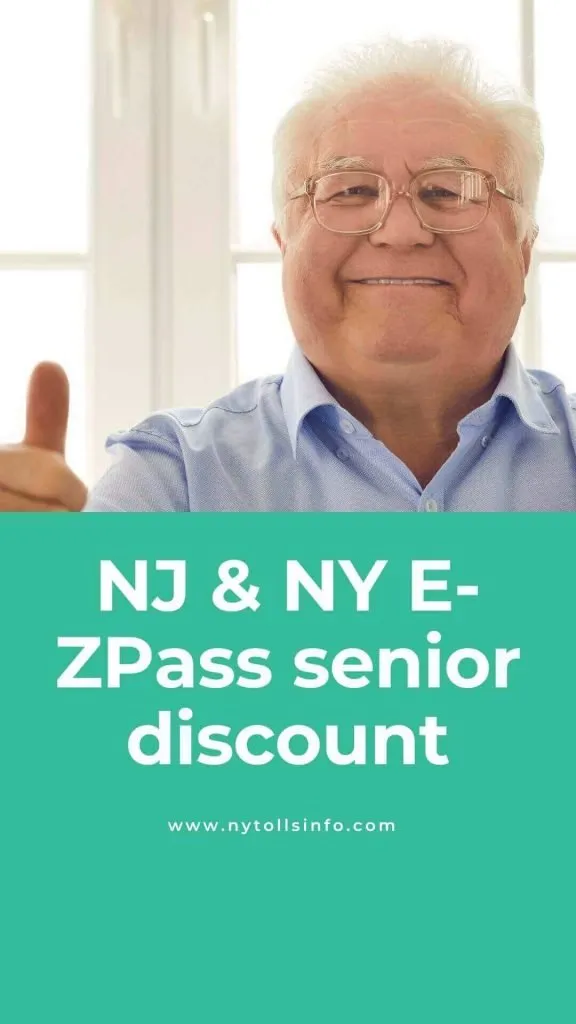 How to apply for the E-ZPass senior discount?
The DRPA has available an application form on its website. Still, the same website says that senior citizen discount ticket books are not available anymore. The tickets are still accepted in cash toll booths, though.
The requirements are the following:
You must be at least 65 years old.
You must possess a valid driver's license.
You must have an active NJ E-ZPass account. If you have not created it, you can learn how to do it here.
It would be best if you had an active E-ZPass transponder and a passenger vehicle registered. That isn't a problem if you have a passenger vehicle in a different state.
The senior discount is available for NJ and NY E-ZPass drivers.
Although these are the requirements and the application form is available on the DRPA and NJ E-Zpass websites, the discount is unobtainable.
Can I get a similar discount?
Although those that still have tickets can use them at cash tolls, not E-ZPass tolls as they are considered an infraction, and cash is not accepted.
There are special discounts for drivers, no matter how old they are. However, these discounts are only applicable if you use Porth Authority bridges and tunnels.
For instance, if you are currently traveling with three or more people, you may pay only two dollars for the toll.
As with senior discounts, you must use the cash lanes, not E-ZPass, to receive the correspondent discount. A representative will likely count how many people are traveling with you.
Paying with cash and stopping is a significant disadvantage, but it still allows you to spend less money. To qualify for this discount, you must call the transponder issuer and register it.
After that, you will be allowed to get deals at all the mentioned locations.
New Jersey and New York are some of the states that offer more discounts to the public. You can check the deals they have available on the respective websites.
Some apply to residents of particular areas, while others apply to the population in general. They are convenient for everyone, though!