People who travel through different zones with toll roads within the Midwestern and Eastern areas of the USA take advantage of the E-ZPass system.
However, life is changing continually, meaning that going through toll roads is unnecessary. In these cases, canceling your account is the best option. You can start the process at any time you feel like it.
If you haven't used your E-ZPass in a while, you will probably deal with charges, such as monthly subscription fees. However, you won't have to pay anything else once the account is canceled and you return your tag.
There are many ways to start your cancelation process. For example, you can mail a form or visit the nearest custom care center in your area.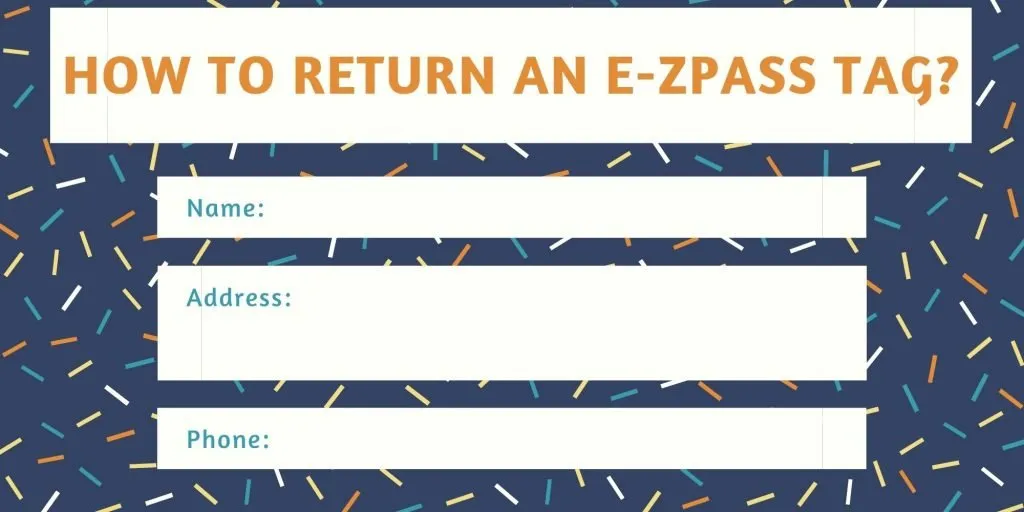 How to return your E-ZPass tag?
To start the cancelation process, visit the correct website for your location. For instance, New York drivers can begin this process by visiting the NY E-ZPass website. Here you can find a list of all the websites, too.
Please make sure you have all your transponders near if you've been using multiple ones. It is recommended to keep the packing materials of your E-ZPass transponders included in a secure place.
After you've acquired them, wrap the items in aluminum foil. Then, mail them to the agency, and send the form you obtained from the website.
According to many E-ZPass websites, using a delivery confirmation service is highly recommended when you mail your E-ZPass tags. They will deliver proof of delivery that you must store if a problem happens.
After you've returned your E-ZPass tag, you have to wait for a while until your request is processed, and then you will receive a notification via mail. If your account had a balance, it would be refunded to the payment method you associated with your E-ZPass account.
What do I do after this?
Once the process is done, your E-ZPass account will not be available anymore. If you need to travel through toll lanes in the future, you must look for alternatives.
In some states, cash thruway toll plazas are no longer a thing, so please take precautions before traveling long distances.
Do I need to cancel my E-ZPass if my transponder is lost or was stolen?
No, canceling your E-ZPass if you've lost it or suffered robbery is not necessary. Instead, you can solve this problem by contacting your customer care center online or calling.
Once you've reported your E-ZPass as stolen or lost, all the transactions made with it will be ineffective. Whoever is using it will be facing Toll Violation charges.
In addition, the authorities will deactivate your tag, and you will have to pay a replacement fee to have a new one delivered within the next few days.
For example, this website has rich information about what you can do when your E-ZPass transponder has been stolen.
If you have any doubts about the process, please contact your customer care center.