The E-ZPass is one of the most prominent toll collection systems used across the USA. Unfortunately, people often commit violations and must deal with the consequences after that.
Whether the reason you've committed it is, such as a malfunctioning transponder or driving through the E-ZPass lane without one, we know what you need to do precisely.
The process to pay for an E-ZPass violation is not complicated. Upon receiving the toll violation notice (it will be delivered to you via mail), it is required to file a claim within the first thirty days after the reception.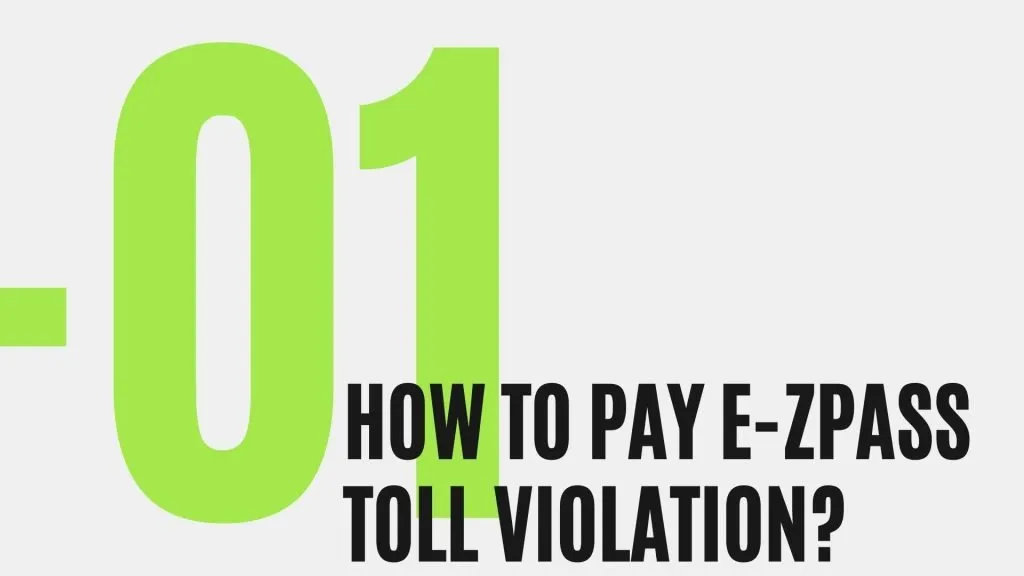 After that, regardless of the state where the violation occurred, you will have several options. This is what you can do to pay an E-ZPass toll violation:
You can pay using a credit card by calling the respective customer care center where you registered your tag. Remember to get in touch with the work hours. Learn more about finding the 17 websites for the different states in this article.
Another option you have is to pay for the violation online. You will be required to submit your credit or debit card information to pay for it, but the process is straightforward and won't take you more than twenty minutes, even less if you're familiar with computers. Again, you must visit the correct website to pay for the toll violation.
Another option you have is to pay for the violation via mail. After receiving the Toll Violation Notice, please return the bottom portion of the file along with the respective payment. Then, please mail it to the correct address. It's another easy and quick option, so ensure you have the valid address!
The last option you have is to pay for it in person at any Custom Service Center available in your area. You can pay for it using a credit or debit card and cash.
I received a Toll Violation Notice mistakenly! What should I do?
If you think you've been wrongfully accused of committing a violation, call the Customer Service Center near your location, and they will take care of your case.
Remember that each establishment has different work hours, depending on the state.
For this, please have the following information at hand:
E-ZPass account number.
The 4-digit PIN that is associated with your account.
The violation number.
Your vehicle's license plate.
The Custom Care Center will also request you to have this information if you seek help in person.
Due to COVID-19 concerns, changes may be implemented during work hours to keep the employees and customers safe.
Some websites will give you detailed information about your current options, like the Virginia E-ZPass site, where they tell you the customer service centers open, the service hours, and if the automated phone system is available.
Still, if you need any help, we recommend calling the respective agency or contacting them via their website to have your problem.