The E-ZPass is convenient for those who reside in the Midwestern and Eastern areas of the USA. As there are 17 states within the network, it makes your travels straightforward, quick, and more comfortable as you don't have to wait for long lines in thruway toll plazas.
Cash is not accepted at these toll booths, so it's necessary to own an E-ZPass transponder to use the system.
Still, many drivers own multiple cars, and they often order a single device instead of various, one for each vehicle they own.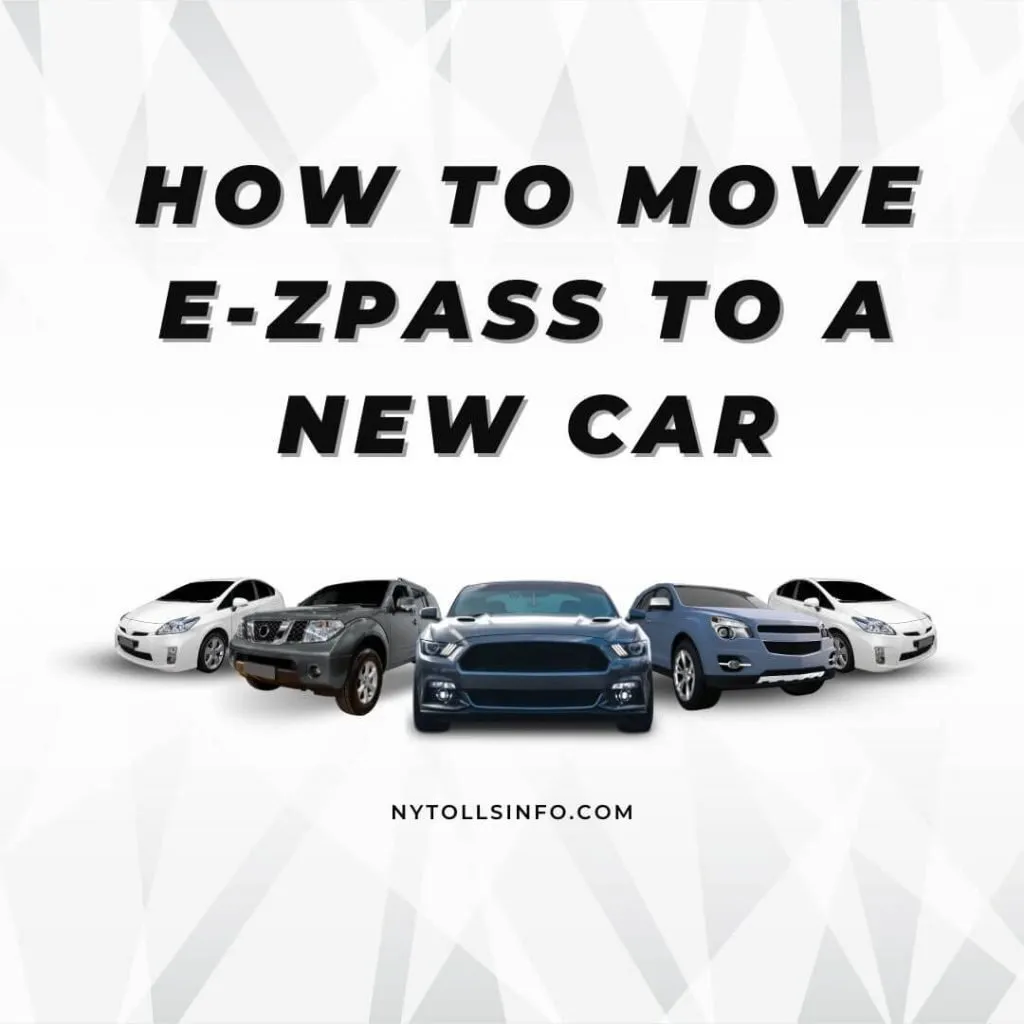 To answer your question, it is possible to "move" your E-ZPass from car to car. However, according to multiple FAQ sections of E-ZPass websites, this is only possible in the same class vehicles.
Therefore, you are committing a violation if you use a regular transponder in a truck or trailer.
Suppose you're going to use your E-ZPass in multiple cars. In that case, you must register those vehicles on your E-ZPass account to avoid future problems.
You can register your vehicles manually via the correspondent website, or you can call the customer service center of your location, and a representative will do the process for you.
It's possible to own multiple E-ZPass transponders 
If you own vehicles of different classes and want to use E-ZPass with each one, you must request an adequate transponder for each car.
As you may know, individual accounts can request a limited number of transponders. For example, in some states, you can have up to four, while it's possible to own up to six or even eight in others in others.
To find out how many transponders you can own at once, visit your location's respective website.
According to multiple websites, those who own commercial accounts can hold as many E-ZPasses as they want. However, as with individual accounts, each transponder will cost you.
E-ZPass prices vary depending on the state. You can find out how much they cost in this post. These prices do not apply in Maryland, where all drivers can acquire their E-ZPass transponder for free.
It's possible to move E-ZPass from car to car. What if I lost my device or it was robbed?
In these cases, you do not need to cancel your E-ZPass account. Instead, please report your lost or stolen E-ZPass transponders on the respective website or call the customer service center.
You can also do this in person; it does not take too long. 
After you've made your request, you won't be charged for any transaction that may have happened in your name.
Still, you will be required to pay a replenishment fee, which is different in every state.
For example, in Rhode Island, the replenishment fee for a lost or stolen transponder is ten dollars (for interior devices) and fifteen dollars (for external devices).
If you are still concerned, it is recommended to uninstall your transponder when you are not using it, especially if it's an external device. Then, you can proceed to mount it when you need it again.