Registering in the different toll-collection systems available nationwide is necessary for all motorists. However, due to multiple reasons, people may encounter themselves when they can't use their transponder. This can be due to robbery or because your transponder is malfunctioning, and you must acquire a replacement.
In cases like this, you may be wondering whether you can go through an E-ZPass lane without your transponder. The answer is no, and there is an isolated version of the positive response, but we'll explain that later.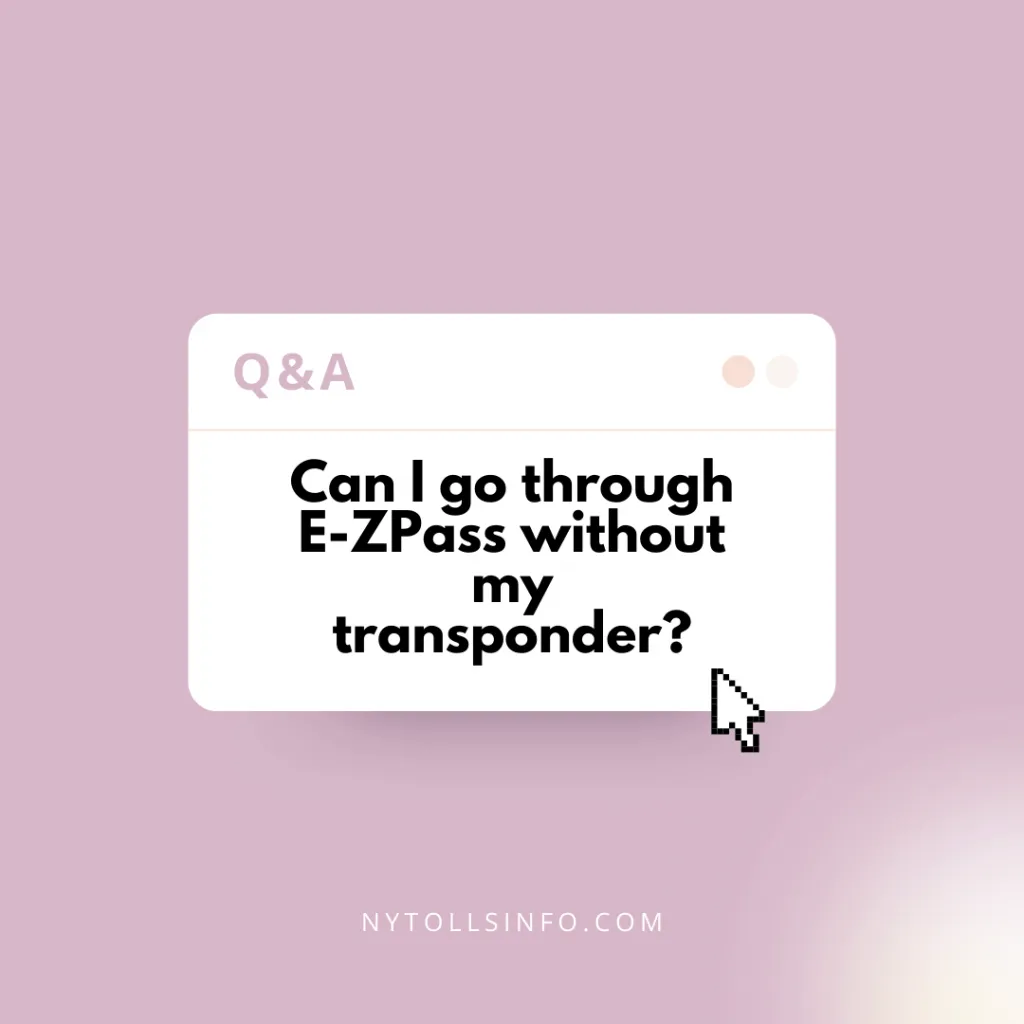 Why can't I go through E-ZPass lanes without a transponder?
It is crucial for all drivers that continually travel through E-ZPass lanes to have their transponders functioning. If you pass through an E-ZPass toll booth and you don't have a transponder or if it's malfunctioning somehow, you will face severe consequences in the long-term.
Not only will you have to deal with an E-ZPass violation, but you also could end up paying an expensive fine.
If you have a problem with your transponder, it's best if you avoid driving through those lanes until you get it functioning again. On the other hand, if you haven't registered on the E-ZPass network yet, you should do it as soon as possible. Here we have an article teaching you how to do it, depending on the state you are residing currently.
There are some exceptions for Virginia drivers.
If you're from Virginia, you'll be glad to hear that now you can drive through some of its highways without an E-ZPass transponder, thanks to an app available for both Android and iOS devices.
"GoToll," this app requests you to sign up by entering your license plate and your credit card information. Thanks to it, you can pay on different toll lanes, such as Interstate 95. Thanks to this, you can travel through these lanes without an E-ZPass implemented on your vehicle.
The GoToll app was designed for drivers who often don't drive out of the state or usually don't travel through E-ZPass lanes. This is a new option convenient for those who need to pass through the route but only do so once in a while. 
It is not necessary to pay anything in advance to use the app. However, similar to the regular E-ZPass system, you must wait up to six hours so that your vehicle can use the toll-system with no problems.
There are plans for adding new features in the future, but for now, Virginia drivers have an excellent alternative to pass through these lanes without having to register on the system.
Is there any option for non-Virginia drivers?
As of now, there are no options for those who are outside of Virginia. If you want to pass through an E-ZPass lane without a transponder, you must be ready to face a violation and an expensive fine. 
If you are going to travel out of the state, you must register on the E-ZPass network. Here you can learn how to get E-ZPass.