The E-ZPass system is widely used in the Midwestern and Eastern areas of the USA. It is a toll-collection system that was implemented more than three decades ago, and since then, thousands of users have improved their traveling experience as they don't have to stop their cars every time they drive near a toll booth.
However, problems with this electronic toll-collection system do arise, as it is not perfect. Many of the violations people commit are related to toll regulations or maybe because they have failed to pay for the tolls. Whatever the reason is, here you have some of the options you have available.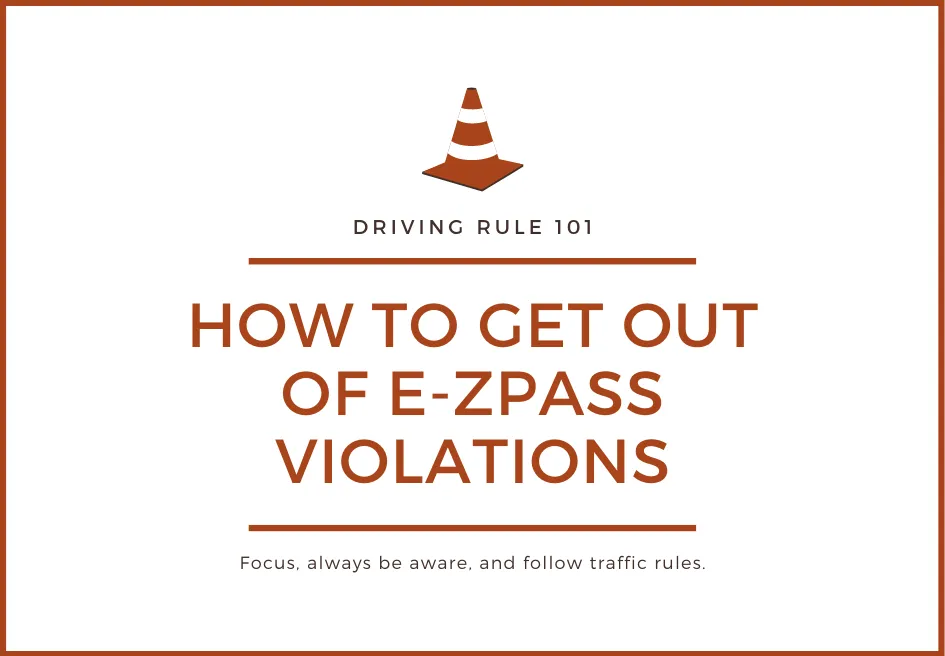 What are the most common E-ZPass violations?
As the system is the same in 17 states, they all apply the same violations. Here you have the full list of all the offenses people can commit regarding the E-ZPass.
Toll Evasion.
This happens when a motorist drivers through an E-ZPass lane, but their vehicle does not have a transponder.
Insufficient Funds.
If you have E-ZPass, you must be careful with your balance. Otherwise, you may be facing an insufficient funds violation due to a negative account balance after you drove through an E-ZPass lane.
A Canceled or Expired Credit Card.
This can happen without you realizing, which is why it is essential to pay attention to the dates you provide. When your credit card Is canceled or supplies an invalid expiration date, the system won't automatically charge for the prepaid tolls.
Your E-ZPass is not installed correctly, is inactive, or is malfunctioning.
If you haven't installed your E-ZPass yet, you can learn how to do it here. If it isn't properly implemented on your vehicle, it can lead to E-ZPass violations. You may face the same destiny if the device is malfunctioning.
If you have lost your E-ZPass somehow (such as robbery, for example), you must report it so that it does not work in any toll facility spread across the states.
Problems with your vehicle or plate type
Some need a different transponder due to multiple reasons, such as having an out-of-the-regular windshield. When acquiring your product, you must be sure you're obtaining the right one for your car.
Regarding the plate types, problems may arise, and you must provide the correct plate type while registering on the website.
How to Dispute an E-ZPass Violation
It's possible to dispute an E-ZPass Violation, but you must submit your claim within the first thirty days you received the toll violation notice.
You must contact the Customer Service Center through the state your E-ZPass has been registered through the phone number. Remember that all violations must be resolved so that you can continue using the system comfortably.
Also, keep in mind that changing your credit or debit card information will not automatically change the fact that you still have to dispute the E-ZPass. Once you've made these changes in your account, you must wait up to 48 until you can use your device again while driving through the multiple toll lanes.