Some drivers frequently travel through toll booths. Cashless toll booths have been the main thing since some years ago, so you don't have to stop your car to pay the fee. If you're from Pennsylvania, an E-ZPass transponder may be the tool to solve this problem.
An E-ZPass is a small device. After attaching it to the car's windshield, you can travel through cashless toll booths and pay for the fees without stopping your car. This system is used in multiple lanes, tunnels, and bridges across the nation.
It is a time-saving solution, yes, but it can also make you save money in the long-run. If you're interested in getting your transponder to travel with ease, here you have listed all the options you have to complete this process.
How to Get E-ZPass in Pennsylvania(PA)?
Step-1: Visit the PA Turnpike website.
Step-2: Choose the account type.
Step-3: Complete the registration process
Step-4: Explore other options.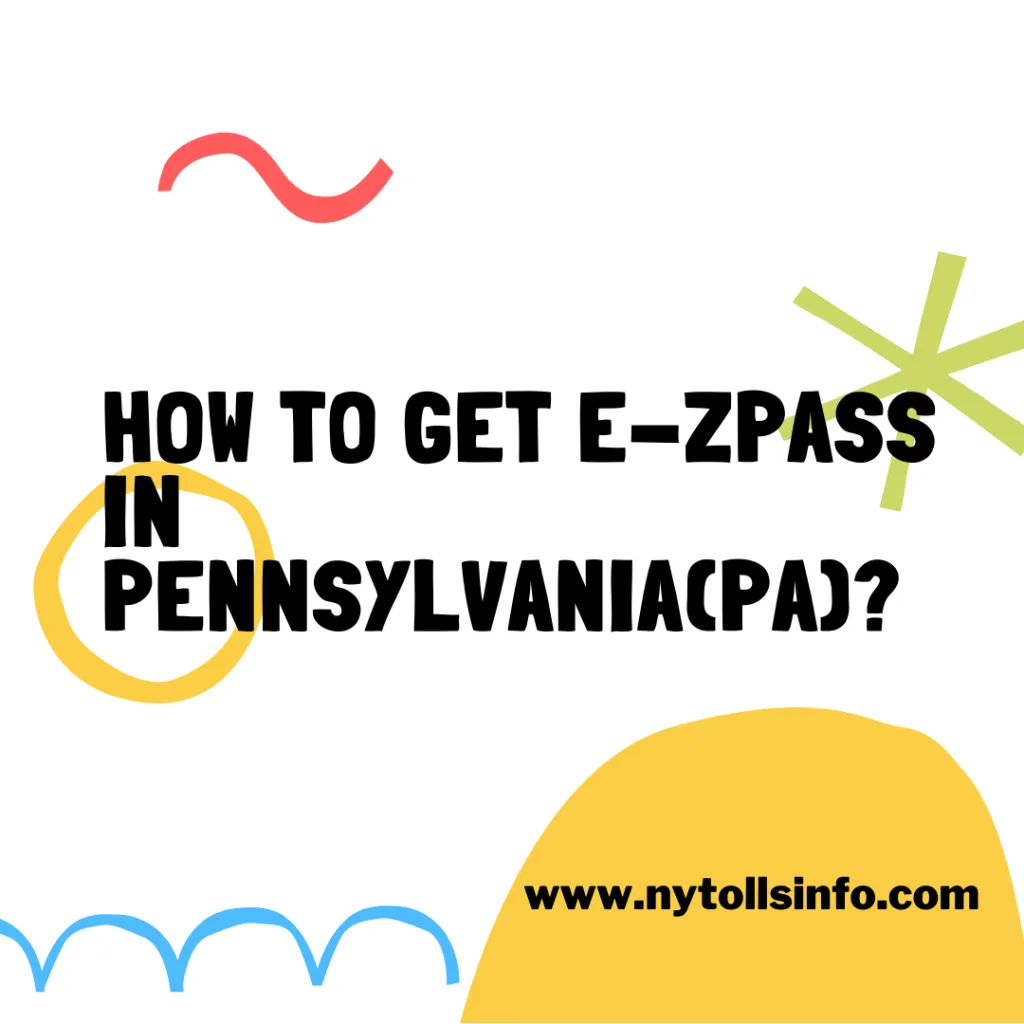 Visit the PA Turnpike website.
To get started, click here. Once you're on the website, you must create an account. It is recommended to go through the terms and conditions so that you can understand how the system works and how you can manage your account in case you find a problem. If you have any doubts, get in touch with a representative of the PTC by calling the Customer Service number: 1-877-736-6727.
What type of account will you choose?
There are two types of accounts, personal and commercial. To use them, they require different things.
As for personal accounts, you can get nine transponders for vehicles whose weight is not over 15,000 pounds. If you frequently travel for personal reasons, such as entertainment or visiting relatives, this is the best option for you.
Commercial accounts grant the possibility of using more than nine transponders. However, to make use of these accounts, the vehicles must weigh over 15,000 pounds.
Complete the registration process
Upon choosing what type of account you want to create, you can continue the registration process. It would help if you had your vehicle and personal information near to make the process more straightforward.
After choosing between personal and commercial accounts, you will be redirected to a different page. There, you will need to fill in multiple fields, including your credit card information. Remember that all tolls are prepaid. A determined amount will be charged from your credit card. Then, it will be added to the transponder's balance so that you can use the system later.
After you've completed all the steps, you must wait up to ten days until you receive the transponder, and you'll be ready to install it.
Do you have other options?
Yes. Although purchasing it online is the most straightforward choice, you can opt for multiple things.
First, you can purchase an E-ZPass Go Pak for $38 at retailers such as Wegmans. Here you have a list of all locations where you can buy a Go Pak.
There are other options, such as downloading the application form from the website listed above and mailing the form. After that, you will receive your transponder in two weeks, and then you can install it on your vehicle.