The Midwestern and Eastern areas of the USA use the electronic toll-collection system known as E-ZPass.
Although the E-ZPass has been successful since it was launched over thirty years ago, some known transponders' issues exist.
Sometimes, they stop functioning suddenly, such as a damaged battery or a fabric defect.  
Whatever the reason is, you have choices when your device is malfunctioning. The first thing you can do is attend a customer service center with the device in question.
They will tell you if a replacement is needed (which, in most cases, is the answer to the problem).
However, if you do not have time to attend a customer service center, there are other options. Depending on your residence state, you can request a replacement online, although it may cost you some money.
The prices can vary from fifteen to thirty-five dollars.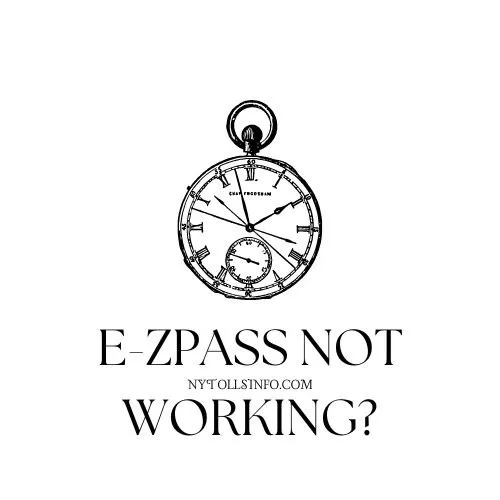 Where do I return my E-ZPass and ask for a replacement?
There are many options for this. Many people opt to go to the nearest customer service center because the process is fast.
They will hand you a new transponder right away; however, we understand this option may not be the best choice for some people. 
In cases like those mentioned previously, you can order a replacement online via the correct website where you registered your tags or do so by phone call.
There are many resources when it comes to requesting a replacement. Once you've contacted one of the E-ZPass entities, they will send the replacement to your mail within seven to ten business days.
Do I need to cancel my E-ZPass if my transponder is malfunctioning?
No. You don't need to modify your account if your device has been malfunctioning.
However, we recommend keeping track of your tolls, as some of them may not have been paid if you didn't realize your device was malfunctioning and you've been going through tolled lanes.
If this is your case, please visit your website as soon as possible and pay for the unpaid tolls.
Otherwise, you will receive a toll evasion notice within the next two weeks, and that means you must either file a claim to the notice or pay the total fine plus the toll cost.
If this is your first time committing an offense, they may let it pass and only request you to pay for the toll.
Still, going through an E-ZPass lane with a malfunctioning transponder is considered a violation, and you'll yet have to deal with the consequences if it happens again. 
What is the most common problem related to E-ZPass transponders?
Many people have complained about how their transponder suddenly stops working. When they go to a customer service center, they tell them the batteries have been malfunctioning. Therefore, a replacement is needed.
However, other problems can exist, and you still need to contact customer service to have your replacement.